Sproud – vegan milk powered by peas


Say hello to the new key player in the dairy shelf! Sproud is taking the lead in the paradigm shift towards a plant-based diet. A nutritious and tasty way to fight climate breakdown.

Brand identity, campaign concept and packaging design in close collaboration with Martin Kann Group.

Team: Martin Kann, creative director. Lina Olivia Gustavsson, art director/designer. Pontus Holmgren, copywriter. Katarina Gröndahl, copywriter. Marcus Nilsson, photographer. WeMake/Sproud, final art.



---
Tetra Pak Nordics – pointing out a new path


Decoupling as a way forward. Can a business grow as it decreases it's CO2 emissions? No doubt – the packaging giant sets an example, showing the industry that change is possible.

Handcrafted infographics play a key role in this sustainability report, designed with a magazine approach. The report was awarded with nominations for the Swedish Design Prize and the Swedish Publishing Prize.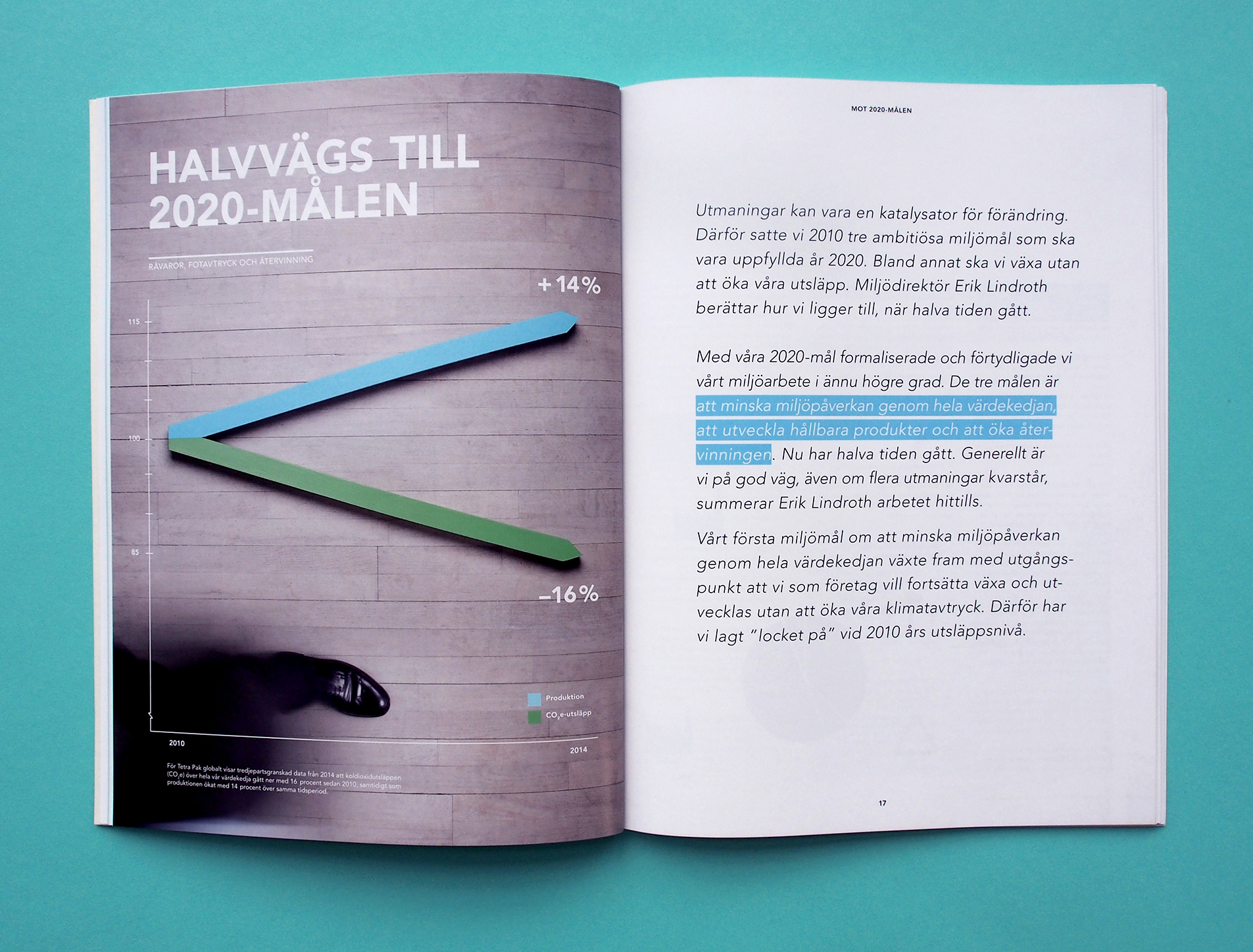 Team:
Lina Olivia Gustavsson,
creative director/art director.
Karolina Schéle,
graphic designer/final art.
Jesper Yngvesson,
copywriter.
Oscar Wettersten
, photographer.
---
Proethos – saying goodbye to financial emissions


Entrepreneur Magnus Alfredsson had enough of conventional banking ethics and set out to build his own sustainable mutual fund. And he made it more affordable than the funds with the Nordic Swan Ecolabel. Turns out it performs great – it's now ranked at the top of its group. Hats off to that!

Brand identity in close collaboration with Martin Kann Group.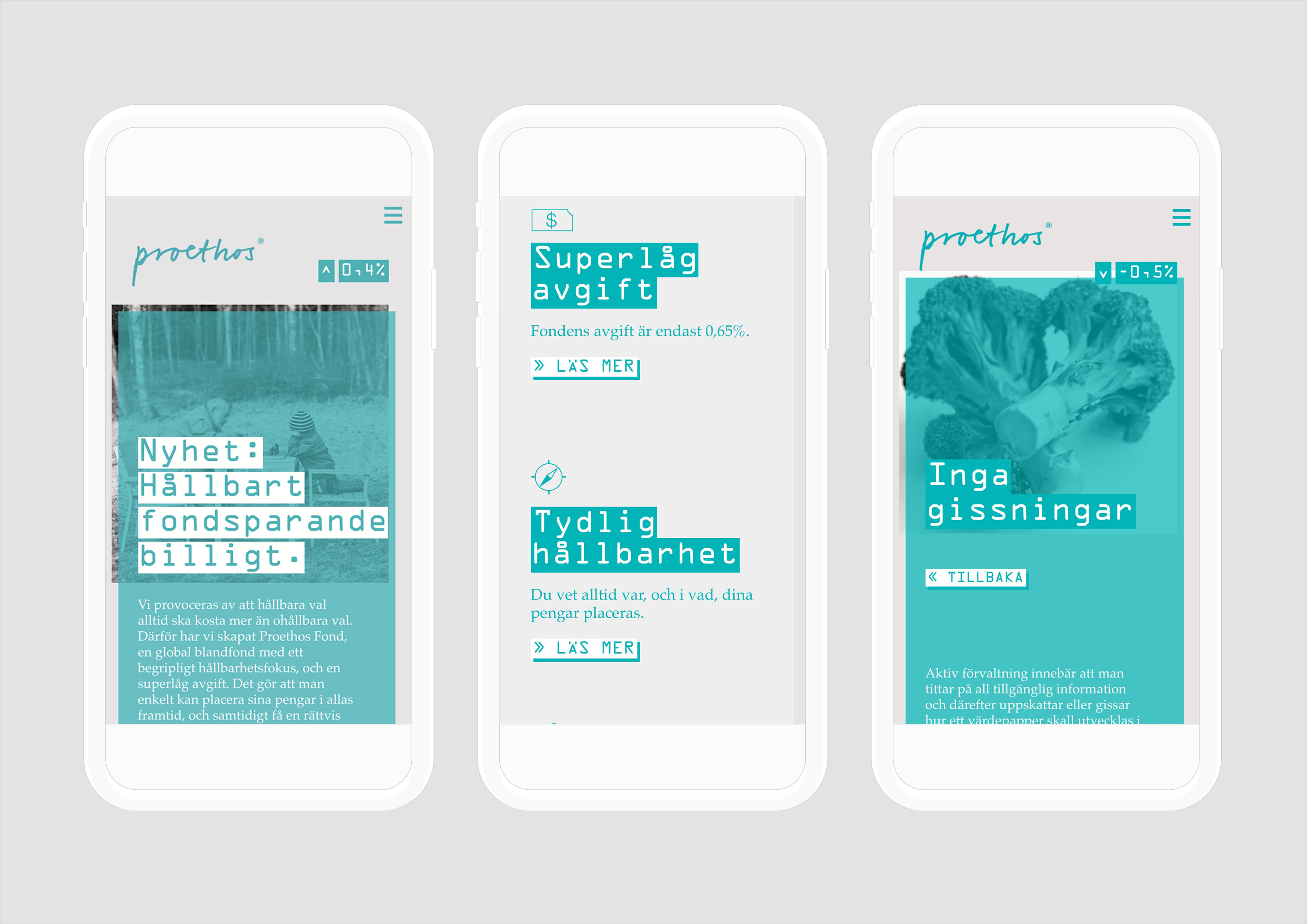 Martin Kann, creative director. Lina Olivia Gustavsson, art director/designer.

---
Walking the talk in Lund

During the European Mobility Week towns and cities showcase their commitment to clean and sustainable urban transport. The City of Lund asked Sustainable Studio to help out with the creative strategy and design for the 2018 event focusing on pedestrians. We had a lot of fun catching the attention with street graphics – painting the streets and pavements (and even a car!) with zeebra crossings.

Team: Lina Olivia Gustavsson, creative director/designer. Martin Kann, creative. Håkon Garpestad, creative. Pontus Holmgren, copywriter.


Over the years, we've had the honour and pleasure of working with:


ABC Sweden,
Berendsen,
Biancas Kök,
Biogas Syd,
Breadfield,
Det Naturliga Steget,
Ecolean,
Elektrokoppar,
Emmigrant Institutet,
Energirådgivarna,
Ekologigruppen,
Fair Enterprise Network,
Findus,
Fridhem forlkhögskola,
Furuboda Arbetsmarknad,
Futerra,
Future by Lund,
Gina Tricot,
Global Works,
Gårdsfisk,
HDK,
Handelskammaren Syd,
ICA bokförlag,
Ideon Innovation,
IKEA,
Italienska Palatset,
Klimatmat,
Konstfack,
KRAV,
Light my Fire,
Linnéuniversitetet,
LKF,
Lunds kommun,
Luxus,
Länsförsäkringar Kronoberg,
Länsstyrelsen Skåne,
Malmö högskola,
Malmö stad,
Miljöbron,
Miljöpartiet de Gröna,

Minc,
MQ,
Naturbeteskött,
Proethos,
Reko Deli,
SIDA,
SKL,
Skånebeslag,
Skånes Kärngårdar,
Sproud,
Svenskt vatten,
Sydvatten,
Tetra Pak,
TomorrowToday,
Trianon,
WeMake,
and more...
---