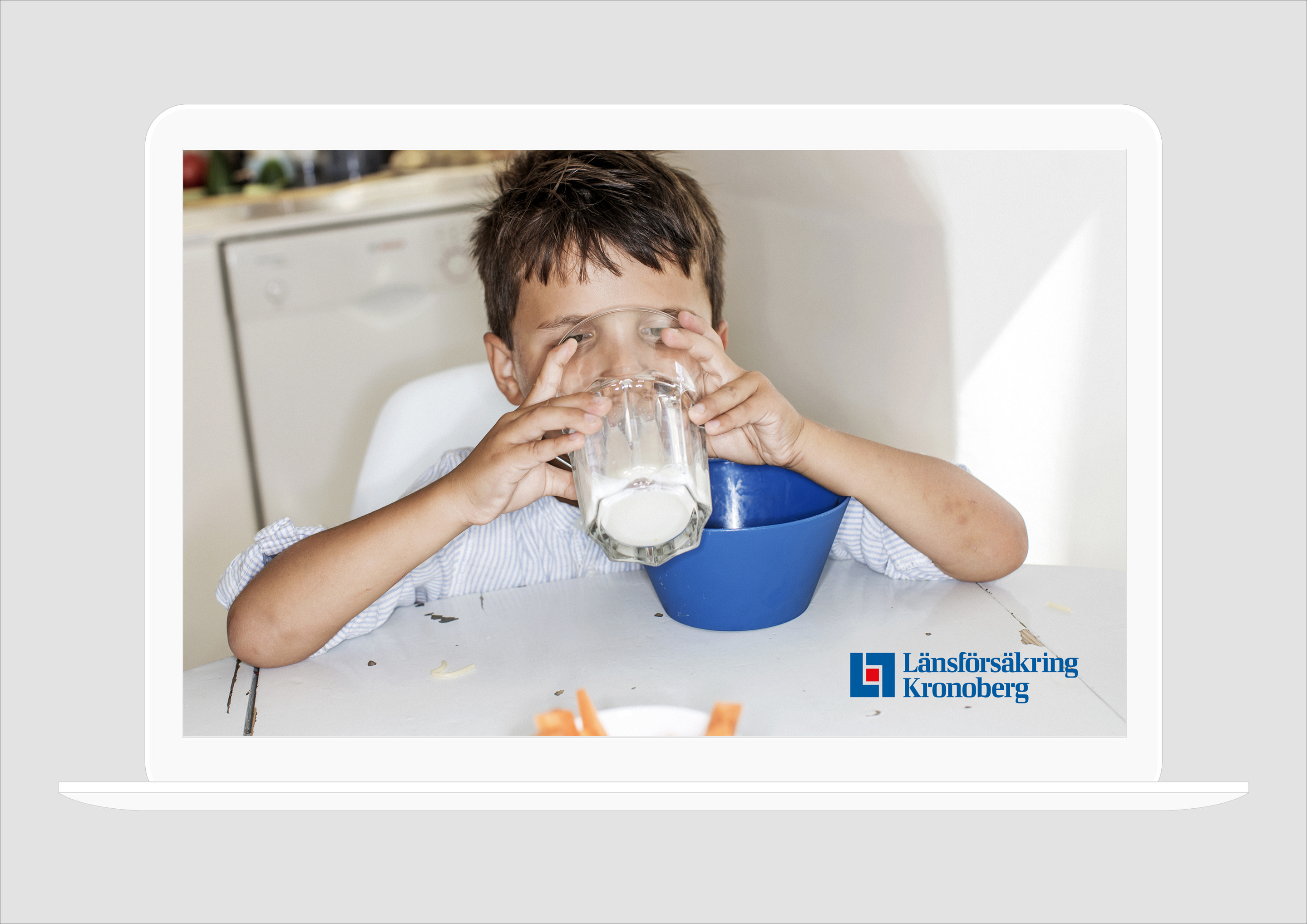 Länsförsäkringar Kronoberg – safety first
Customer-owned insurance company Länsförsäkringar Kronoberg is fighting global challenges through local involvement and responsible investment. We designed its sustainability report and teamed up with our friends at TomorrowToday to help shape its sustainability strategy.



Team: Lina Olivia Gustavsson, creative director/designer. Ola Lindgren, graphic design/final art. Hanna Bremander, sustainability advisor.



Over the years, we've had the honour and pleasure of working with:


ABC Sweden,
Berendsen,
Biancas Kök,
Biogas Syd,
Breadfield,
Det Naturliga Steget,
Ecolean,
Elektrokoppar,
Emmigrant Institutet,
Energirådgivarna,
Ekologigruppen,
Fair Enterprise Network,
Findus,
Fridhem forlkhögskola,
Furuboda Arbetsmarknad,
Futerra,
Future by Lund,
Gina Tricot,
Global Works,
Gårdsfisk,
HDK,
Handelskammaren Syd,
ICA bokförlag,
Ideon Innovation,
IKEA,
Italienska Palatset,
Klimatmat,
Konstfack,
KRAV,
Light my Fire,
Linnéuniversitetet,
LKF,
Lunds kommun,
Luxus,
Länsförsäkringar Kronoberg,
Länsstyrelsen Skåne,
Malmö högskola,
Malmö stad,
Miljöbron,
Miljöpartiet de Gröna,

Minc,
MQ,
Naturbeteskött,
Proethos,
Reko Deli,
SIDA,
SKL,
Skånebeslag,
Skånes Kärngårdar,
Sproud,
Svenskt vatten,
Sydvatten,
Tetra Pak,
TomorrowToday,
Trianon,
WeMake,
and more...








---