Proethos – saying goodbye to financial emissions


Entrepreneur Magnus Alfredsson had enough of conventional banking ethics and set out to build his own sustainable mutual fund. And he made it more affordable than the funds with the Nordic Swan Ecolabel. Turns out it performs great – it's now ranked at the top of its group. Hats off to that!

Brand identity in close collaboration with Martin Kann Group.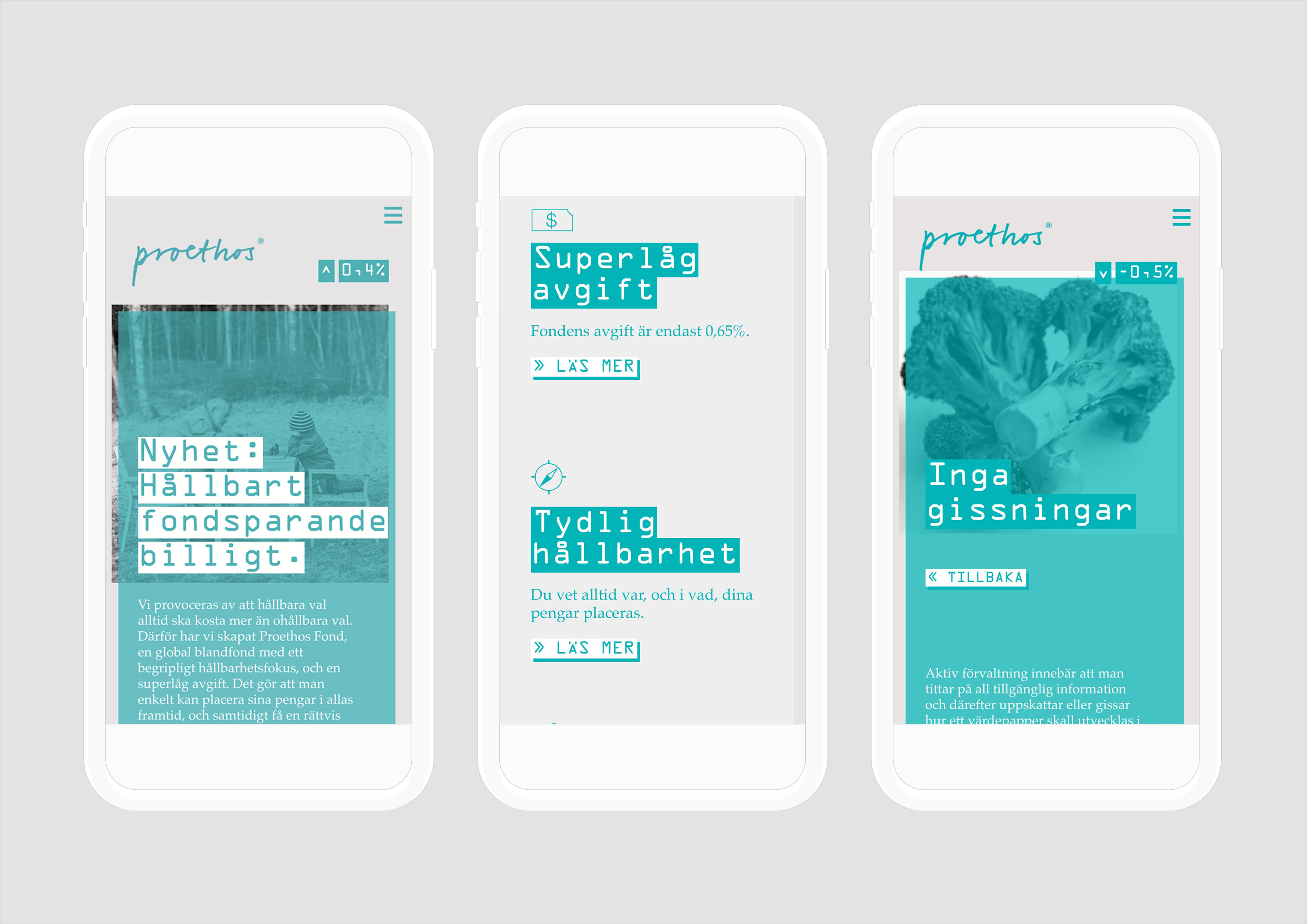 Martin Kann, creative director. Lina Olivia Gustavsson, art director/designer.

---