Tetra Pak Nordics – pointing out a new path


Decoupling as a way forward. Can a business grow as it decreases it's CO2 emissions? No doubt – the packaging giant sets an example, showing the industry that change is possible.

Handcrafted infographics play a key role in this sustainability report, designed with a magazine approach. The report was awarded with nominations for the Swedish Design Prize and the Swedish Publishing Prize.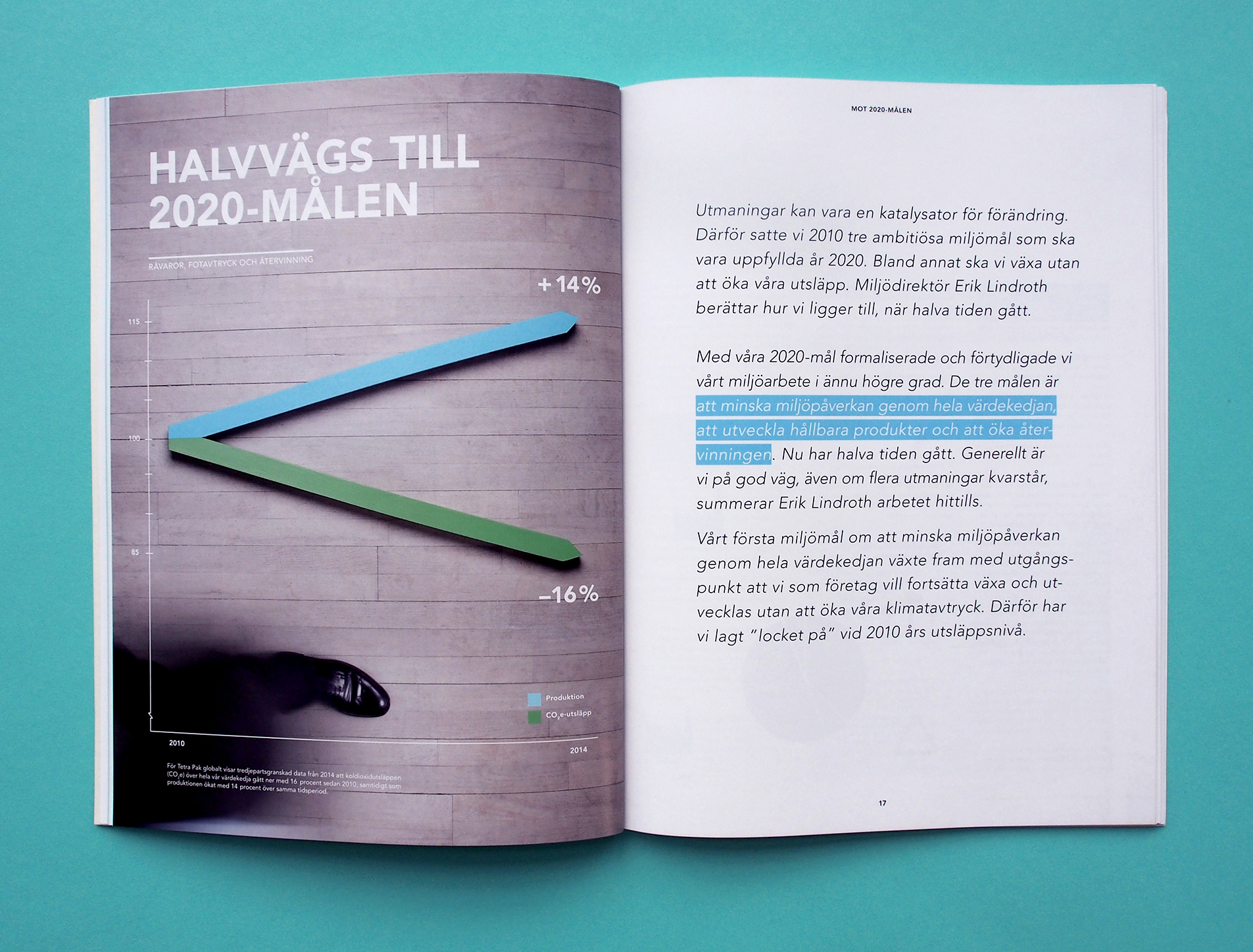 Team:
Lina Olivia Gustavsson,
creative director/art director.
Karolina Schéle,
graphic designer/final art.
Jesper Yngvesson,
copywriter.
Oscar Wettersten
, photographer.
---